Hello pretties. Today, I'll be talking about writing the sexy. Now, I feel like I talk about sex ALL THE TIME. Because I do, to be frank. In fact, I've talked loads about sex in terms of why it's good for women to write and read positive depictions of female sexuality, why sex is an important part of character, et cetera. In other words, I've talked a lot about sex in terms of theoretical discourse, but I've never really talked about how I write sex.
So that's what I'm going to give you, today. Dr. Peeler's Guide to Getting Your Sexy On! (and yes, that must be said with the exclamation mark.)
1) WRITE LIKE NO ONE IS EVER GOING TO READ IT (especially your mom and dad)
The minute you start thinking, "Oh, what will people think about me if I write this?" or "Will they judge?" you're doomed, when it comes to the sex-writing. You have to write sex like you're on a desert island, and your books are never going to see the light of day.
Don't get me wrong, you have to be aware of what you're writing and for whom. Don't bust out a midget orgy in your YA, and don't start writing hard core erotica in what you want to be a mainstream mass market paperback. So yeah, there are natural limits on what you write that will be genre defined (feel free to ask me more about this in comments, if you're curious). But what you don't want to do is censor yourself once you've decided you definitely want to plunge, full steam ahead, into the love tunnel of writing sex.
Because you don't have to. A gentle lead up to a closed door is often equally satisfying for a reader, and it's certainly more satisfying than a super awkward sex scene written by someone who realized half-way through they couldn't say anything remotely naughty. That's how we end up with weird, vague, biologically hazardous euphemisms about "molded pleasure peaks" and "well-sheathed rapiers."
So if you're going to write sex do it the same way you should have sex: with gusto, passion, humor, and sensitivity to your partner (or, in this case, your readership).
2) DON'T BE AFRAID TO MINE YOUR PERSONAL LIFE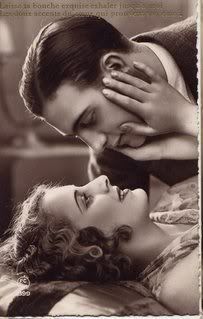 It's funny for me, being an author, as I was a literary critic first. As a PhD student in English Lit, I studied all the different critical approaches as to whether we should base a critique on what we know about the author, or whether we should only look at the work and never apply the author's stated goals or biography to what's on the page.
Now, as a writer, I realize how much I put of myself into my books. That said, I also realize how much I twist those experiences so that they cease being "mine."
For example, I once knew a man whom I absolutely wasn't attracted to, but he still inspired a very sexy scene in one of my books. I had really long hair at the time, and he'd do this thing where he ran his hand under the hair at my nape, moved his wrist so the hair knotted around his hand, and then he'd tug. It was his way of saying hello, and even though I wasn't at all interested in him, I could recognize what a sexy fucking gesture that was. Had I been attracted to him, and he'd done that to me, I'd probably have jumped him on the spot.
Later, I used that gesture in a scene between two of my characters who are interested in each other but haven't quite managed to express their attraction. They're still fumbling around each other, and then
bam
, there's the fist-knotted-hair move.
In this scene, then, I used my own personal experience but I made it not mine. I made it Jane's, and I made it mean something it didn't, when it happened to me. So don't be afraid to mine your personal experiences, especially of what's sexy. Which leads me to my final point . . .
3) WRITE REAL SEX
One of the reasons I think it's great to incorporate personal experiences, at least to a certain extent, into your writing of sex is to keep it real. The fact is that, even in its most extreme varieties, sex is a fairly mechanical process: insert tab A into slot B, and repeat.
I think where a lot of people go wrong in writing sex is that they try to make sex something exotic. And yet, imagining someone "stemming my love rose" isn't sexy, it's confusing, and it's not real. I'd much rather read a simple missionary position sex scene that's written with realistic detail: meaning realistic actions and reactions.
So write it raw, baby. Write a scene that turns you on, based on what you know turns your character on. Never forget that things are filtered through your character. Meanwhile, play with your fantasies, yes, but don't let fantasy overtake reality. At the end of the day, people in books should still have the same genitalia we do (unless they don't, because they're aliens, and then you can go nuts). This means that characters shouldn't orgasm simply by being stared at hard, or, gods forbid, from cervix bumping (where did that first come from??). This does mean you should think in terms of real physical processes, like who's touching the clit (someone should always be touching the clit!) and what makes having an orgasm really sexy (it's far more about trust and letting go than it is about having fifteen in quick succession).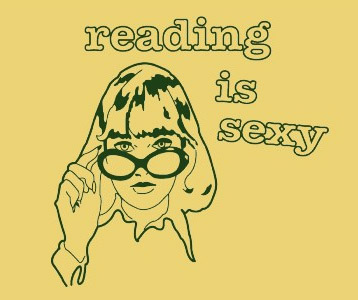 These are just a few tips on writing the sex, and they're all linked up, really. Remember that, at the end of the day, if your sex scenes don't turn you on, they're not going to turn anyone else on. So if you do choose to write sex, get into it. Don't hide behind euphemisms or unrealistic situations. And, finally, have fun and explore your characters and your world through the sex they have. Remember that sex can mean so many things to different people at different times, and it reveals a world of emotion and motivation. Respect the sex!